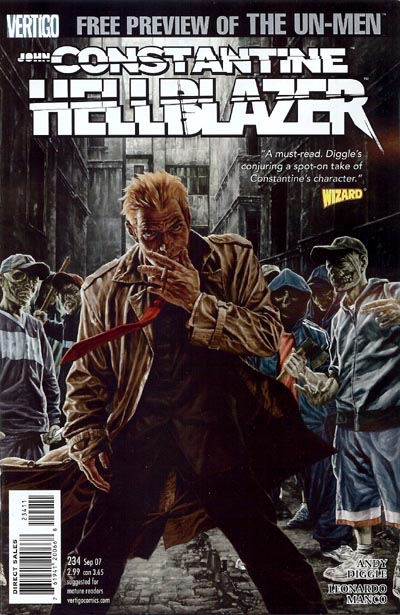 Click here
for a six-page sneak preview of HELLBLAZER # 234, on sale Wednesday.
It's the first chapter of a chav-tastic four-issue story entitled JOYRIDE, written by myself, with interiors by Leonardo Manco and covers by Lee Bermejo.
In other news,
HELLBLAZER sales seem to be rising
for the first time in a while. Baby steps, to be sure, but at least we're heading in the right direction...